| | | |
| --- | --- | --- |
| Fajr | 05:44 AM | |
| Dhuhr | 11:56 AM | |
| Asr | 02:33 PM | |
| Maghrib | 04:52 PM | |
| Isha'a | 06:08 PM | |
The Islamic Society of Monterey County was incorporated as a 501c(3) nonprofit organization in 1965 as a small Muslim community. In the beginning worshipping from home to home to having a mosque in Seaside, California. The common goal is to establish a Muslim place of worship, an Islamic Community Center that can provide educational, social, and spiritual environment to Muslims with a special emphasis on Muslim youth. Preparing the youth for the challenges in education, and maintaining a firm commitment towards Islamic values. We are growing and are looking to expand to bigger place of worship.

A critshahal component of every Muslims journey is knowledge.

Ihsan was the way of our
Messenger

We pray together, we break our fast together, Islam is community

Being in service to others is the duty of every Muslim
May Allah bless you! Thank you. Those who (in charity) spend of their goods by night and by day, in secret and in public, have their reward with their Lord.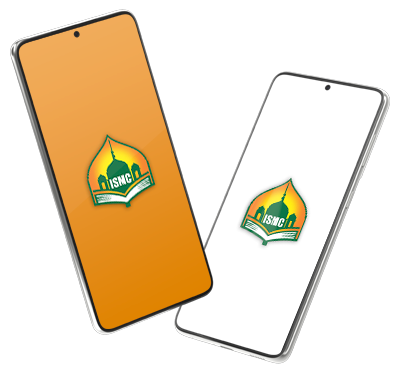 Download our app today and get in touch with us for the latest information.


The Messenger of Allah (ﷺ) said, "It is not lawful for a Muslim to desert (stop talking to) his brother beyond three nights, the one turning one way and the other turning to the other way when they meet, the better of the two is one who is the first to greet the other." [Al-Bukhari and Muslim, riyad as-salihin 1592]
Abu Hurairah (رضي الله عنه) said: The Messenger of Allah (ﷺ) said, "People's deeds are presented before Allah on Mondays and Thursdays, and then every slave (of Allah) is granted forgiveness (of minor sins) if he does not associate anything with Allah in worship. But the person in whose heart there is rancour against his brother, will not be pardoned. With regard to them, it is said twice: 'Hold these two until they are reconciled'.
[Muslim, riyad as-salihin 1593]
In the Name of Allah, the Most Beneficent, the Most Merciful.
We have sent it (the Qur'an) down in the Night of Qadr.
And what may let you know what the Night of Qadr is?
The Night of Qadr is much better than one thousand months.
The angels and the Spirit descend in it, with the leave of your Lord, along with every command.
Peace it is till the debut of dawn